Quality Services International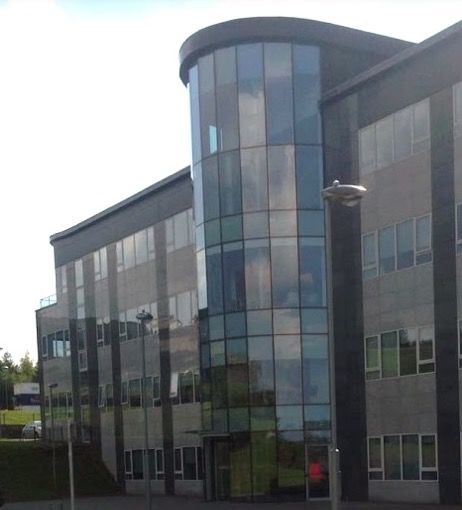 Established in the late 1980's, QSI has established a strong reputation for results among several hundred small and medium sized companies in the fields of Engineering, Training and Consultancy.
Our spheres of expertise include:
Continuous Improvement
Management Standards
Food Safety
Structural Engineering
Training
Our experienced and qualified group of employees and associates are passionate about what they do and are ambitious for our clients' success, each of them holding diverse skill sets allowing us to offer you a wide range of services across different sectors.
We recognise and applaud the enormous contribution small and medium sized enterprises make to the economy, and we acknowledge the courage and resilience of the entrepreneurs who have the foresight to enlist the services of QSI to help their businesses climb to the next level.
What We Do
National and International standards
Implement, train and audit up to 10 standards including Business Continuity, Quality, Environmental, Health & Safety, Automotive, Food, Structural Steel, Data Protection, Laboratory.
Training and Development
We provide a wide range of online certified Training Courses in Business Skills, Health & Safety and Health & Social care.  We also provide bespoke in-company training.
Dedicated Structural Engineering Design service
QSI Engineers are experienced in the design of structures and building elements including those in the Offsite Construction sector. We specialise in the design of aluminium, light gauge, mild and stainless-steel projects for housing developments, healthcare facilities and multi storey residential buildings.
Our Engineers can design all elements of the build, from the building superstructure to individual structural elements, including façade, canopy, balcony and bespoke connection design, offering a turnkey structural design package for our clients.
Lean Business
We are an Enterprise Ireland approved service provider so if you are an Enterprise Ireland client company, our services can be availed of through them. We can assist you with your application process.
Data and IT Security services
GDPR represents a live and present compliance danger for companies of all sizes as the penalties for non-compliance can be damaging. When you consider that the legislation around data protection is constantly changing and the threat of a hacking or virus attack could render your systems inoperable, QSI can provide essential training and consultancy in this regard.
Get in touch today to see how QSI can transform your business.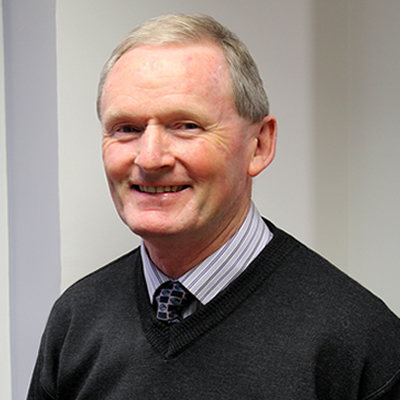 Pat McCarthy
Managing Director
Pat is responsible for the overall management of the organisation and ensuring that the client driven team at QSI continue to deliver services and training that are practical and meet the needs of our clients and Learners.
Pat has worked as a Consultant in the ISO Standards area for 35 years. As an IRCA Principal Auditor of Quality Systems, Pat conducts third part independent audits on behalf of National Quality assurance. Pat is responsible for all training activities and has conducted training throughout Ireland and internationally.
Prior to setting up QSI, Pat worked in the Tobacco, Engineering and Electronics industries.
Richard McCarthy
BEng (Hons) MIEI – Structural Engineer & ISO QEHS Consultant
Richard is a Structural Engineer and QEHS Consultant specialising in steel design and ISO quality control systems. He is responsible for the EN 1090 CE Marking of Structural Steel and Aluminium programme and Structural Design Department within QSI.
Richard has implemented and maintained ISO 9001, ISO 45001, ISO 14001, ISO 50001 and EN 1090 Structural Steel and Aluminium CE Marking standards in various construction and manufacturing companies, using Lean techniques and cultural methodology to gain maximum efficiency of standards and processes within organisations.
He has completed design work on projects in the residential, educational and healthcare sectors from initial design stage to sign off, including:
– Light gauge, mild and stainless steel design of individual building elements and superstructure.
– Modular and panelised design for offsite construction.
– Building facade design.
– Platform design.
– Connection design.
– CE Marking Execution Class specification and structural engineering calculations for EN 1090.
Richard has a BEng Honours in Structural Engineering from Cork Institute of Technology and a Black Belt Specialist Diploma in Quality Management Lean Systems from the University of Limerick. Richard is also a member of the Institution of Engineers of Ireland.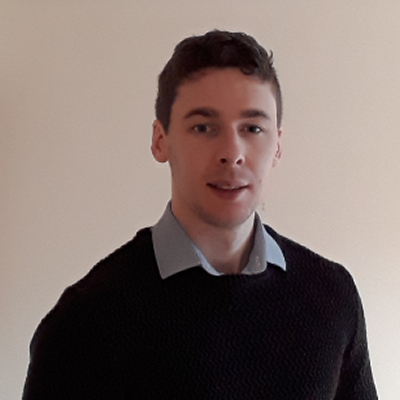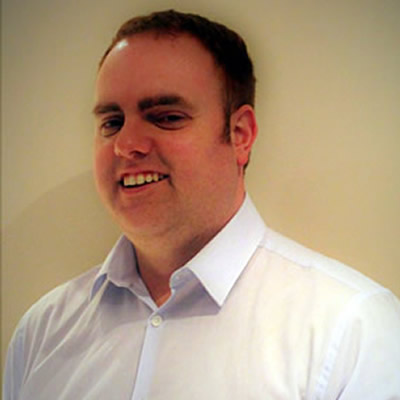 Thomas Phelan
Data Protection and ISO standards Consultant
Thomas joined the team at QSI in 2015 and specialises in Data Protection programmes and ISO standards especially ISO 9001, ISO 27001, 14001 and 45001.
Thomas is your 'go-to' consultant when it comes to ISO 27001. Here is what he says on the standard – "It can be difficult for companies and individuals to know who to trust with their valuable information. ISO 27001 certification can provide peace of mind to those dealing with organizations which have access to their information. And it can provide organizations with a useful guiding framework to help maximise the secure management of information".
Thomas is a Results driven professional with a wide range of process, project, compliance and customer service experience gained in the highly competitive, regulated and customer-focused telecoms, hospitality and engineering sectors. Confident and effective communicator with track record of successfully implementing change to bring about improvements and to increase customer satisfaction. Proven employee engagement, organisational, analytical, presentation and interpersonal skills deployed to achieve objectives.
Thomas is Certified Data Protection Practitioner, has a BSc (Pharmaceutical Science & GMP, WIT). BCL (UCC) and a Diploma in Public Management (IPA). Prior to joining QSI, Thomas worked in AOL/TalkTalk, Waterford as Compliance Quality Analyst & Compliance Auditor.
Aaron Benson
Associate Consultant
Aaron joined the team in QSI as an Associate Consultant and has wide experience of IATF 16949 and ISO 9001. He has conducted customised training for a number of national and multinational companies in the area of FMEA, PPAP, APQP, Core Skills and Internal Auditing.
Aaron Benson has over 25 years of experience in manufacturing in Ireland, Germany and the U.K across diverse sectors such as Automotive, Pharmaceutical, Electronics, Oil and Gas, Renewable Energy and precision Engineering.
He has 15 years of direct experience in Automotive working as Manager Quality and Operations for BERU Systems in Germany and BorgWarner in Ireland, a Tier 1 Automotive supplier. He has in-depth knowledge of ISO 9001, IATF 16949, and Core Tools such as APQP, FMEA, SPC and PPAP as well as the Customer specific requirements of OEMS such as VW, Daimler FORD, and GM. He also worked as a Quality Engineer in BS & B Safety Systems and Astellas Pharma as a Quality Specialist.
Aaron is a contract Auditor with the German certification agency TUV Sued. He has a B.Eng. in Mechanical Engineering; M Sc. In Lean Six Sigma Systems ; Diploma in Quality Management, and a IRCA Certified Lead Auditor.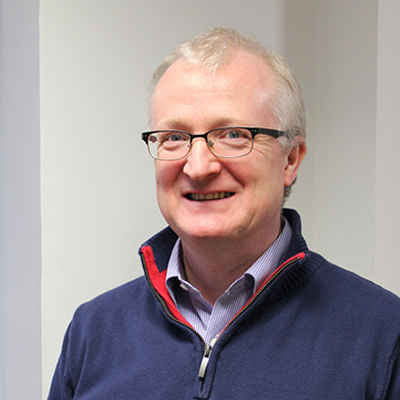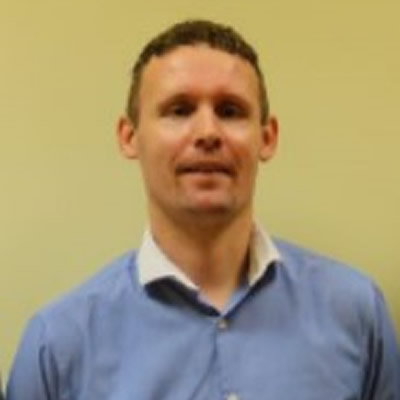 Daniel Lynch
Associate Consultant
Daniel joined the team in QSI as an Associate Consultant and has wide experience of ISO standards including ISO 9001, 14001, 45001, IATF 16949 and CE 1090. He has conducted customised training for a number of national and multinational companies in the area of FMEA, PPAP, APQP, Core Skills and Internal Auditing.
Prior to joining QSI, Daniel worked as a Senior Quality Manager for 15+ years experience working in manufacturing, electronic, and automotive industries. Daniel holds a BSc (Hons) in Advanced Manufacturing Technology, Product Design and Development certification and a BEng in Electronic Engineering. As a certified Lead Auditor, he has wide experience in conducting internal audits, external audits and supplier audits in Europe, Taiwan & China.
Siobhán Ní Laocha
Food Safety Auditor, Associate Consultant and Trainer
Siobhán brings a wealth of knowledge and experience to QSI across a number of areas. She is a qualified Food Safety, Quality, Health & Safety auditor consultant and trainer with over 20 years experience in industry.
Here at QSI, Siobhan delivers the Food Safety & HACCP courses from Level 1 to 6. She is a licensed trainer with the Environmental Health Association of Ireland (EHAI), delivers their Primary Course in Food Safety and has recently become a registered trainer with the Food Safety Professionals Association. She has completed HACCP management training and is highly knowledgeable in the area of Food Safety Legislation.
Siobhán has experience of developing and implementing successful management systems ISO22000 & BRC Global Food Standard to achieve Certification with high profile companies across a range of industries from start-ups to multi nationals to include food processing, food ingredients, engineering, electronics, clean room, food service and pharmaceutical.
Siobhan has a BSc in Food Science & Technology (UCC), a Higher Diploma in Health Safety & Welfare at work, Certificate in Training & Development (Irish Institute for Training & Development), BRC Global Food Standard third party auditor, Graduate Member of IOSH (Grad IOSH).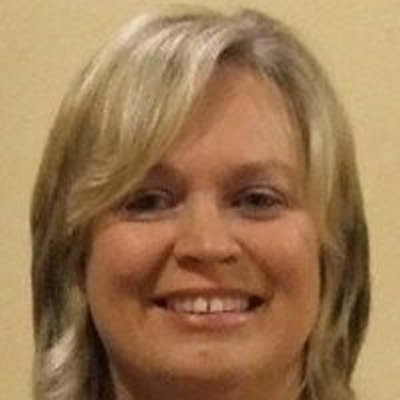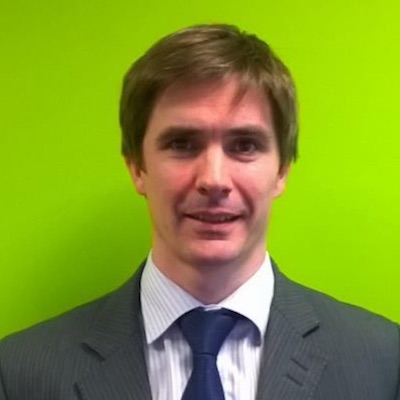 Derek Hannick
Associate Consultant Lean
Derek has over 15yrs Knowledge and Experience with small, medium and large Companies in this area. He specializes in the strategic application of Lean & Green principles with a focus on Improving the Customer Journey while Improving Return on Investment. Projects he has undertaken include Business Change, Cost Management, Sustainability Initiatives. He adopts a hands on in approach to instigate positive change for clients.
Derek has worked with a number of blue chip companies including Musgraves, Supervalu, Centra, Market Place, Laya healthcare, Apple Computers and LIDL.
Zackariah S. Jan
Associate Consultant Lean & Business
Zack has a wealth of experience spanning the fields of Strategy, People & Management, Marketing, Innovation, Culture and Operations in areas including manufacturing, food, retail, commercial aviation and insurance. Previous roles include Manger – Special Projects (to the Managing Director of Brown Thomas), Director of Ground & Flight Operations (Aer Lingus), Creative Director (Quote Devil Insurance), Director of Operations (Quigleys Bakery) and was a Project Manager to the President & Chief Executive Officer of American Airlines, Bob Crandall.
Zack is on the Panel of Business Growth Advisors with Enterprise Ireland's Business Growth Advisory Programme, on the Mentoring & Consultancy panels with several Local Enterprise Offices in Ireland, a SCRUM Master, a QQI Level 6 Trainer and a Tony Robbins Madanes Robbins School of Strategic Intervention Coach .
Zack is known for his practical, pragmatic, solutions-driven approach and very much believes that most, if not all business problems can be solved with the right approach. Above all, Zack is known for getting things done, quickly, efficiently and without fuss.