Learn everything about Quality and Quality and Management Systems. You can take this course in your own time whilst still having the support of tutors.
Note: Once you have booked your place, you will receive a welcome email with username and password, along with instructions on how to complete your course.
COURSE AIMS
COURSE OBJECTIVES
COURSE TOPICS
IS THIS COURSE FOR ME?
COURSE TUTORS
QUALIFICATION/CERTIFICATION RECEIVED
The course is divided into a number of Units, each designed to help you increase your knowledge and insight into Quality Management
It is aimed at providing you, the learner with a foundation from where you can further build your knowledge and your career in this growing area
Acquire the knowledge, skill and competence to evaluate and apply requirements specific to a documented quality management system
This course has been designed by trainers who are passionate about implementing successful Quality Management Systems.
At the end of this course, you will be able to :
Describe terminology and concepts specific to quality management systems
Contribute in the workplace as a leader and team player in the implementation and maintenance of quality programmes
Communicate, to personnel at all levels of an organisation, the benefits of implementing an effective quality management system
Discuss the different elements of a Quality Management Framework
Describe the five QMS Documents.
Introduction to Quality and Quality Management Systems (QMS)
Elements of a QMS
Key drivers for implementing a QMS
This course is suited to any of the following:
Anyone who wishes to increase their knowledge of quality management
Those who may be interested in pursuing a career in quality management
Those who wish to further their careers in management and gain knowledge in the area of Quality Management Systems
Supervisory and management personnel who wish to gain greater understanding in and practical workings of all aspects  of a quality management system and relevant ISO standards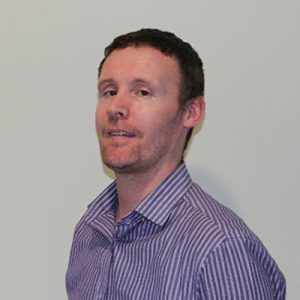 Daniel Lynch. Senior Quality Manager.
Daniel brings a wealth of quality management experience to QSI with over 15 years' working in the manufacturing, electronic and automotive industries. He holds a BSc (Hons) in Advanced Manufacturing Technology, a BEng in Electronic Engineering and is Lean Six Sigma Certified. Daniel provides consultancy on Lean six sigma projects and on the following standards:  ISO 9001, IATF 16949, ISO 18001 and ISO 14001.
Daniel provides consultancy in the following areas:
– ISO 9001, ISO 14001, ISO 18001 and TS 16949.
– Lean & 5S
– Six sigma
– QC Tools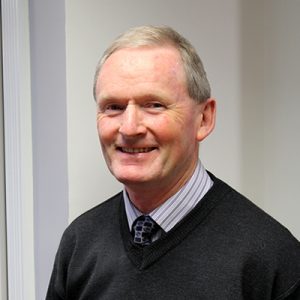 Pat McCarthy. M.D. Quality Services International.
Pat has worked as a management consultant for over 25 years. He has worked with nearly 700 companies who have succeeded in achieving and by and large maintaining the ISO 9001 standard. He has worked with a wide range of clients from sole traders to large scale companies. As well as implementing management systems for clients, Pat identifies growth potential and solutions to overcome problems.
Specialties:
– Quality Management
– Environmental Management
– Health & Safety Management
– Develops integrated systems
– Quality audits – first, second & third party
QSI certificates of completion will be issued to all participants on successful course completion.
GET IN TOUCH
To discuss your training requirements call now on +353 (0)86 042 2343, email on pat@qsi.ie