Core Tools for Continuous Improvement – What you need to know!
Demonstrate your commitment to quality products and services throughout the supply chain with the internationally recognised Automotive Quality Management System (QMS) standard IATF 16949.
The Transportation industry including the Automotive sector is set for increased competition due to technological advances and the ever-rising standard bar for quality just to remain in business.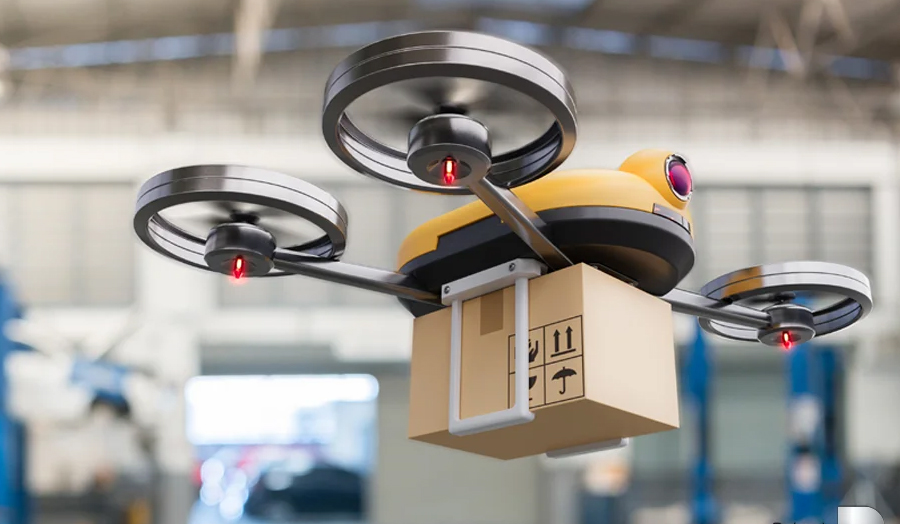 Current industry trends include:
Cloud-based systems adoption (software as a service or SaaS)
Mobility as a service
Increased traceability
Autonomous vehicles
Regulatory compliance
Increased use of blockchain technology
Last mile (or address) delivery
Drone delivery and.. AI in general
What is IATF 16949?
IATF 16949:2016, developed and operated by the International Automotive Task Force (IATF), is the global technical specification and quality management standard for the automotive industry.
Based on ISO 9001:2015, it was published in October 2016 and replaces ISO/TS 16949. It is designed to be used in conjunction with ISO 9001:2015 and contains supplemental requirements specific to the automotive industry rather than being a standalone QMS.
"IATF 16949:2016 outlines everything you need to know about achieving best practice when designing, developing, manufacturing, installing or servicing automotive products and is a requirement throughout much of the global automotive supply chain."
Benefits of IATF 16949 to your business – why is it a valuable asset?
The benefits of IATF 16949 are numerous. Companies large and small have gained measurable returns from investing in the standard by discovering cost and efficiency savings. In addition, certification for automotive quality management raises business standards to help your business to:
Be recognised as a world-class automotive supplier & gain access to international automotive supply chain markets.
IATF 16949 is an internationally recognised standard; it has become the basis for creating a Quality Management System (QMS) around the world and has replaced many previously published requirements. When a customer is looking for a supplier, the requirement to have a QMS based on IATF 16949 is a primary, qualifying consideration if you are competing for work in the automotive industry. It provides larger customers with the proof that your organisation is capable of manufacturing products with zero defects.
Drive quality and continuous improvement
One of the 7 quality management principles subscribed to by IATF 16949 is to improve customer satisfaction by planning for and striving to meet customer expectations, the effective execution of which will result in customer retention and repeat business. Satisfied customers are more likely to remain loyal and will reduce your need to market to new customers.
Through examining the process sequence and interactions using the process approach of IATF 16949, organisations will be able to identify improvements in efficiency and drive cost savings. The elimination of waste that occurs throughout the supply chain is one of the fundamental goals of IATF 16949.
IATF 16949 uses evidence-based decision making. By driving your decisions based on factual data, organisations will focus on placing resources in the areas that will give maximum improvement in efficiency and effectiveness. In addition, monitoring the process organisations will be able to measure improvement based on actual data which will increase the buy in and involvement of your leadership team.
Increased employee motivation and empowerment through ownership
If employees are involved in the improvements of their processes, they will naturally become more engaged. Who is better placed than the people working within the processes to identify the areas of improvement as they are directly impacted by them? Engaged employees are more likely to be productive and will help the company improve and save, especially if they understand how they fit into the quality process and the impact it can have on the customer.
By improving your processes and organisational output efficiencies, cost savings will be a further, clear, measurable benefit of IATF 16949 because – continual improvement is another quality management principle of the standard. By making continual improvements, year on year, companies will continue to reap benefits which will compound year on year.
Integrate your systems with other management system standards
Integration with other standards such as ISO 9001 offers you the benefit of two world-class standards operating throughout your corporate ecosystem.
Mitigate risk and improve opportunity management through a greater application of risk-based thinking.
If you know your organisation is protected by robust standards that are stress-tested to certain limits, you have the confidence to take risks up to the boundaries of those standards. If you had the choice of buying a truck from a range of two with both being the same price but one authorised to carry 7.5 tonnes and the other 10 tonnes, you would have greater confidence and choice in purchasing the 10 tonne truck.
Continuous Improvement & Training in Core Tools.
In addition to helping your company to implement IATF 16949, QSI can provide Training in Core tools:
Each course is remotely delivered in a day to companies during covid 19.
For over the 35 years now, QSI have been helping companies to achieve certification to many different global standards. At the core of all of these standards is the concept of continual improvement. Far from being a burden, the need to implement a standard can be the driving force towards achieving real and lasting change in your business.
After all, no company that wants to be a success, can stand still. Just ask the management team at photographic film company Eastman Kodak who held the patent on the world's first digital camera and disowned it, stating, "digital cameras would never catch on…" That same technology is in almost every mobile phone on the planet today.
Commitment to continual improvement is at the core of our business and we will bring this focus to your business.  Starting with your vision for your business, we will help to build an ISO process which will act as a catalyst for transformative growth.
"Change is easy, Improvement is far more difficult.."
– Ferdinand Porsche
Learn More about Implementing IATF16949 today