What is ISO EN 1090? Why does it matter to our organisation?
EN 1090 is a harmonised standard that covers structural/construction steel and aluminium products that will be installed permanently, for example, in steel frames or metal roofing.
If you design and/or manufacture steel or aluminium components to be sold in Europe, and your products are covered by a harmonised European Standard or a European Technical Assessment, you must CE mark your products.
CE marking to EN 1090 is a legal requirement – since July 2014, structural steelwork and aluminium fall under the Construction Products Regulation (CPR), which means aluminium or structural steel CE marking must be secured to show compliance with EN 1090-1.
Do I really need to comply to EN 1090?
The Construction Products Regulation (CPR) has mandated that all construction products made from steel or aluminium, that fall into the scope of BS EN 1090, must be CE marked.
If a company does not comply with CE marking Certification, and their products are sold in the EU, covered by the appropriate harmonised European standard or technical assessment – they are trading illegally.
Ask Yourself –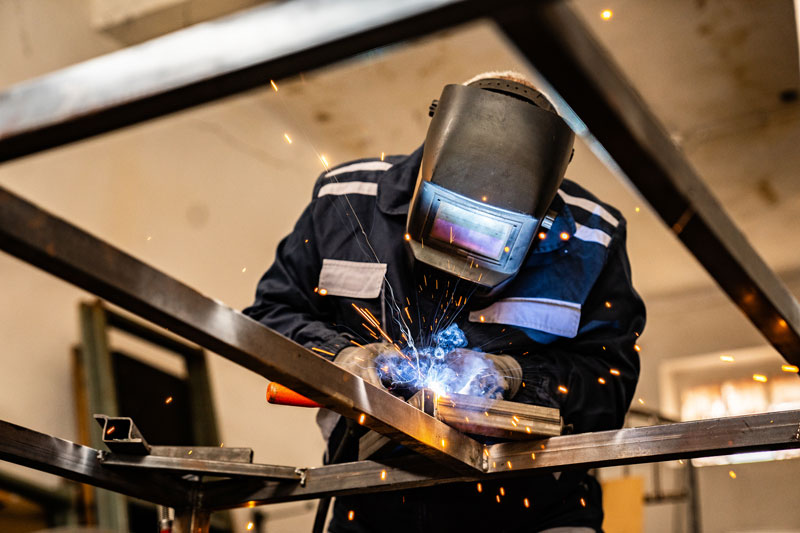 Do you have the required facilities and skills?
What is your pricing process?
If there are changes – are these changes are clear, and the costs recorded?
Do you have a qualified structural engineer?
Do you have adequate insurance cover?
For Welding:
Do you have required processes designed to cover your activities?
Do you have qualified welders who work with those processes?
Do you have welding plant calibration?
For Best Practice:
Do you undertake periodic non-destructive testing (NDT)?
Can you demonstrate that the material is the grade specified at the design phase?
Do you undertake regular inspections to avoid costly errors?
The QSI Approach
At QSI we believe that achieving a standard should be more than just about compliance and should allow you to achieve tangible business benefits. As part of our implementation methodology we will help you to realise these benefits.
Benefits to your company way beyond just compliance:
Allows your company to apply CE marks to structural steel/aluminium
Legal compliance for structural steel/aluminium manufacturers
Improves employee skillset by improving through improving training and qualifications to the required levels to allow monitoring and testing of product.
Improves and ensures quality of product through testing regime and improvement suggestions from assessors.
Increased revenue and profitability through increased tender opportunities.
Demonstrates quality to customers improving company image
Better processes
Better controls
Better traceability
Enhanced quality and traceability systems
Eliminate waste with efficiency gains of up to 20%
Provide tangible proof of the identity and traceability of your products
Strengthen bids and exceed client expectations
Improve commercial quality awareness
Show company-wide commitment to quality
Drive business improvement
Understanding EN1090
Execution Class
The products you produce will fall into a class category, from 1-4, dependent on the activity of your company:
EXC 1
The simplest. It is for structures that carry the least risk to human life in the event of a failure, for example farm buildings.
EXC 2
Typically includes buildings with between 2 and 15 floors, for example smaller, general residential and commercial structures.
EXC 3
For larger residential structures and buildings with more than 15 floors, including pedestrian, bicycle, road and railway bridges, and crane tracks.
EXC 4
The highest risk category due to the increased risk of possible injury covering stadia, power stations and airport buildings. Examples include the sliding roof at Wimbledon Lawn Tennis Club or Wembley Stadium, where a structural failure could have catastrophic consequences, with potential severe loss of life.
The most common class is Execution Class 2
which has a sensible balance of control, with appropriate levels of identification and traceability in these areas:
Design
Welding process – defined and qualified
Trained welders
Appropriate inspection and testing
Material traceability
Final marking and identification of your product
As part of achieving a CE mark, you will also require third-party certification for your Factory Production Control (FPC) system that includes all the activities which you as a manufacturer carry out which fall under two main areas
Personnel Competency & Documented Work.
The first step is to implement a formal FPC system. Your FPC is a collective term for all the activities that influence the conformity of your product.
Contracting with clients
Review of requirements (with capability to deliver),
Raw materials acquisition with quality specification
Roles and qualifications of employees, particularly designers, welders and welding co-ordinators,
Production methodologies to be used (welding, drilling, punching etc),
Equipment to be used
Testing (as specified in the standard and by the client) through to finishing.
In addition to fabrication and welding companies, this standard is also relevant to stockholders who cut or alter steel/aluminium as this changes the characteristics.
Our approach – improving the safety of your products.
QSI will hand-hold your company from start to finish to document and implement a Factory Production Control (FPC) system and have the system certified by a Notified Body. The manufacturer / distributor will also need to produce a Declaration of Performance (DoP). This is a legal document that must be produced by the manufacturer / distributor and supplied with the product(s).
What you will need to do at your end?
All company welder Qualification Records (WPQR EN15614) will need to be in place and all your welders involved in the fabrication/welding of the EN1090 structural projects will need to be coded (EN9606)
A dedicated Responsible Welding Coordinator will need to be assigned.  The role of the RWC will be to control and supervise all welding activities, and ensure the steel structures meet the adequate levels of mechanical resistance, stability, serviceability and durability.
Once the above measures are in place, QSI will help select a chosen Notified Body to audit your system.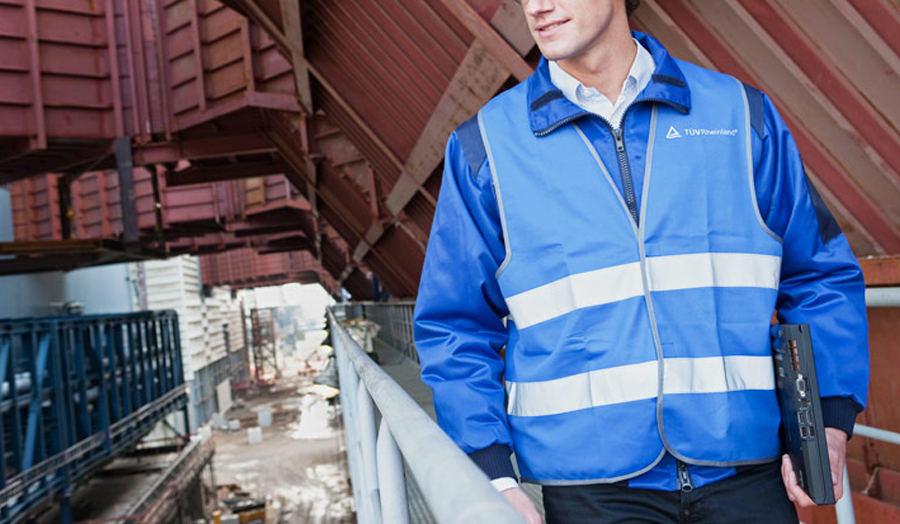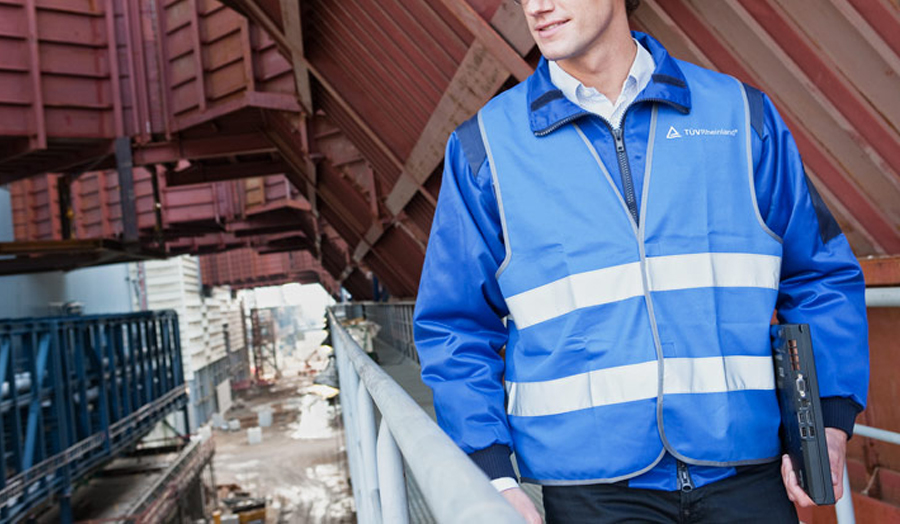 Increased Safety
The need for enhanced, consistent safety led to the creation of BS EN 1090 and there can be no better justification for its implementation as safety should always be job No.1 for every organisation.
But implementing a quality management system is not just something that you should implement simply because it is obligatory – it should be part of your corporate DNA from top to bottom.
The above notwithstanding, at QSI we understand that change can be disruptive, uncomfortable and appear to be a funding blackhole with no immediate prospect of a return on the investment!
There are numerous benefits to being certified, many of which we have touched on already above but in addition to those, certification:
Will allow you to continue trading within the huge EU market
Will make for better organisation efficiency through more controlled processes
Better control will lead to more effective resource management
Waste reduction occurs in 90% of cases
Improved procedures and processes will lead to enhanced customer satisfaction and therefore retention.
We have had the pleasure of working with Pat and his team for the last 6 years. In that time, we have attained two international standards ISO 9001:2015 and EN 1090 for CE Marking through the support and excellent professional consultancy and training provided by QSI. Pat and Thomas always made themselves available to suit our schedule when we were implementing the two standards.

Pat and his team have a wealth of knowledge of the standards and made the process to attain certification very well structured.

Not only do the standards bring additional organisational structure to a business and having a customer focused approach will open the door to additional business opportunities.

We continue to avail of the services offered by QSI and have no hesitation in recommending QSI.
We are a family owned business based in West Limerick and have been in business for 15 years now.  Prior to that I was farming.  I was very much losing interest in farming so when an opportunity arose in steel fabrication and erecting I took it.

We specialised in farm buildings both erecting and fit out with reasonable success but the bigger jobs were harder to come by.  We felt not having qualification or certification in structural steel was the main reason.  The company took part , with other like minded companies in an EN1090 programme run by QSI. Certification was gained using TUV. As a result we have tendered successfully for work previously unsuccessful.

Gaining this standard has had a very positive impact on our business. As a result we have Better systems, Increase in our Efficiency  and a Safer work place.
On behalf of the Management and Directors and Staff here at Master Engineering.

I just wanted to thank both QSI and you personally for assisting us in achieving the ISO: 9001:2015 & EN1090 Standards.  A special word of thanks to Daniel for his assistance , expertise and strategic alignment of the systems we put in place. Daniel's expertise in both ISO & EN1090 Standards ensured that we maintained the momentum in achieving the Standards within 6 months of implementation.

We look forward to continuing to work with QSI and Daniel going forward to ensure than maintenance of our systems are implemented.
Combine EN 1090 with ISO 9001 to super charge your business!
Having ISO 9001 certification already in place in your organisation will ease with the EN 1090 implementation a great deal.
It is important to note that your products will not achieve a CE Mark unless you can prove that they have been manufactured under a robust Factory Production Control (FPC) system which meets the requirements of ISO 9001 or a similar quality management system.
Regardless of the mandatory requirements relating to BS EN 1090, many companies have already recognised the advantages of holding ISO 9001 certification. Implementing an effective quality management system like ISO 9001 can help reduce waste, ensure the effective use of resources, deliver enhanced customer satisfaction and in many cases is a pre-requisite to be considered for tender opportunities.
The great news is that if your business is certified to ISO 9001 then many of your existing processes will already incorporate an element of the requirements of EN 1090 making its implantation easier.
As is the case with many major initiatives, successful adaption of these principles will require a commitment to change, across your entire organisation from top to bottom.  The end result of this change process will be an organisation that can adapt quickly to changes in the market and environment while still maintaining high standards.
At QSI, our 30 plus years of experience has shown us that for most organisations, change can be a difficult journey. But it doesn't have to be. By choosing QSI as your trusted partner on this journey, let us make your organisation far more competitive in the global market place by utilising proven principles that have stood the test of time among world class companies around the world.
Success is not an accident. Success leaves clues so let QSI design your success story and elevate your company to the ranks of world-leading companies employing the guiding principles of EN 1090 and ISO 9001.