Overview
Organisations throughout the world are increasingly concerned about achieving and demonstrating sound occupational health and safety performance. These organisations look to demonstrate this to their employees, to regulatory authorities, to shareholders, and to the public by committing to defined OH&S policies and performance programmes.
ISO 45001 has been formulated to work in conjunction with an already existing and functioning documented management system, in particular the ISO 9001 and ISO 14001 Standards.  This provides a natural means for full integration with pre-existing management systems.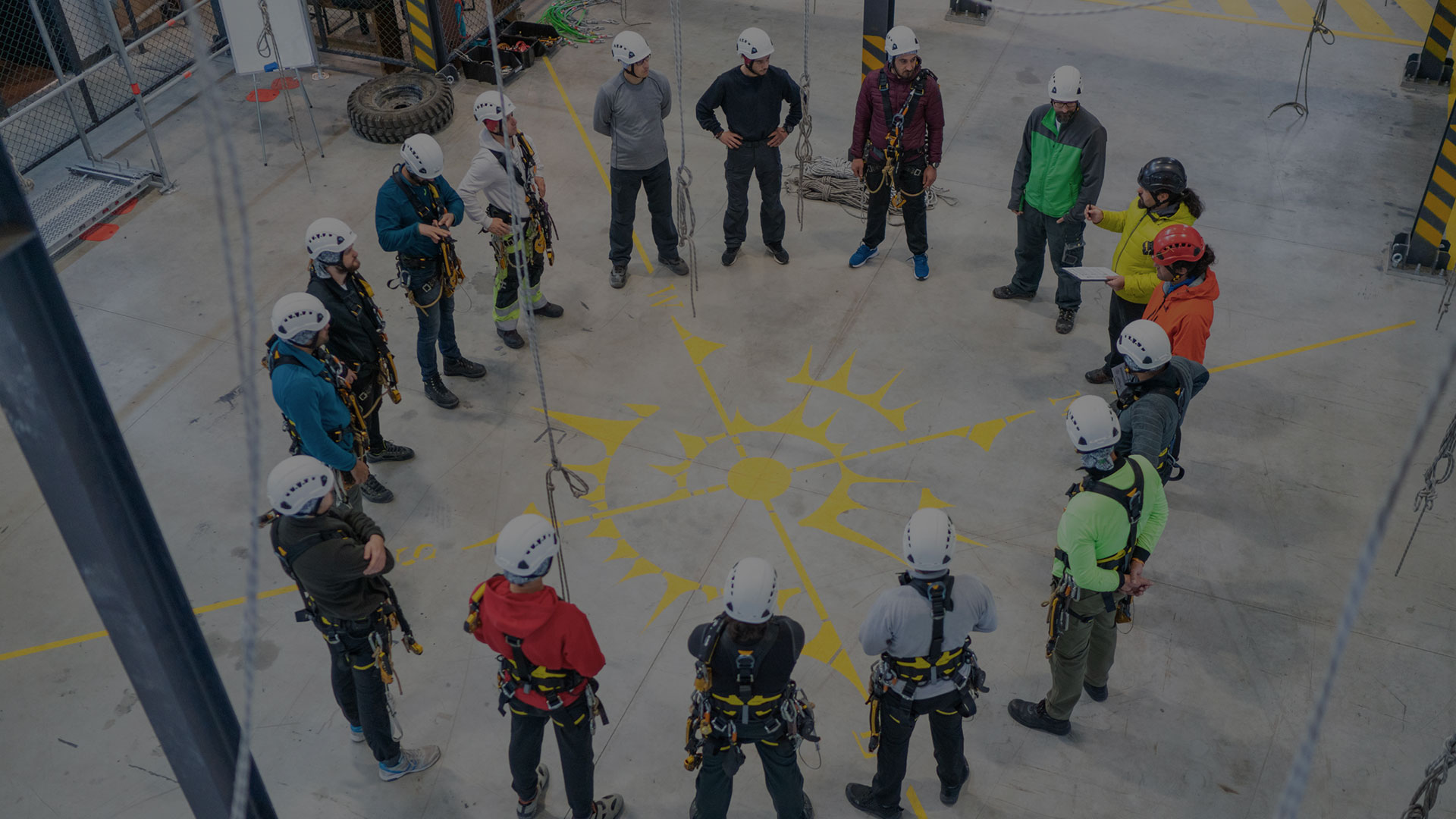 The basic premise for the OH&S series is that every organisation requires effective management of its health and safety risks in order to improve mitigation and control of these identified risks. The principal benefit and argument for an organisation establishing an effective OH&S management system is that its existence and active use helps the organisation in controlling, eliminating or minimising OH&S risks to its employees and other interested parties who may be exposed to risks associated with carrying out work for the organisation.
ISO 45001 is for any organisation that wishes to:
Implement, maintain and improve an OH&S Management System,
Assure itself of the conformance of its stated OH&S policy,
Demonstrate its conformance to others, including regulatory bodies,
Seek certification / registration of its OH&S Management System by an external organisation,
This course examines these issues, identifies key areas that the OH&S Management System must cover to ensure conformance, and assists OH&S Management Systems during their development.
This course contains six exercises and one workshop designed to examine, explore and understand ISO 45001.
This course is highly interactive and includes discussion and practical elements throughout.
A knowledge of ISO 45001 2018 while desirable is not required as this is covered on the course.
The course is run online over Zoom.  Course material will be made available prior to commencement.
Objectives
Attendees will understand ISO 45001 requirements, and its underlying philosophy, principles, and concepts.  Attendee will understand:
The Benefits to organisations using ISO 45001
The OH&S Management System Model
ISO 45001 – Purpose and Structure
ISO 45001 components
Who Should Attend
This is a foundation level course.  Persons who attend this course could include:
Organisations whose customers have started to suggest that ISO certification may be required to be able to continue as their suppliers.
Personnel responsible for liaising with their organisation's internal or external auditors.
People interested in learning more about ISO standards to improve their own knowledge or for their professional development.
Those responsible for managing their current OH&S Management Systems,
Individuals designing and implementing new OH&S Management Systems,
Persons who may be training others in the disciplines of OHSAS ISO 45001.
Agenda
Registration
Introduction
Course Programme
Course Learning Objectives
Attendee Responsibilities
Management Systems
Introduction to OH&S Management Systems
Benefits of OH&S Management Systems
Key Vocabulary
OH&S Management System Model
OH&S Management System Principles
ISO 45001 Components
Context of the Organisation / Leadership
Exercise 1: Scope
Exercise 2: Policy
Planning
Exercise 3: Risk assessment
Support & Communications
Exercise 4: Communications.
Operations
Exercise 5: Emergency Preparedness & Response.
Performance Evaluation & Improvement
Exercise 6: Monitoring the OH&S management system.
Types of OH&S Audits
Workshop – Gap Analysis
Close
Our Clients
Quality Services International and Pat McCarthy worked with us extensively to make achieving the ISO 9001 standard both a challenge and more importantly a reward. They assisted us in creating, implementing and maintaining a quality management system that suits our requirements. Pat's knowledge and ability in this sector is invaluable to any company with these needs.
We have attained ISO:9001 with the help of Pat and all his team in QSI, we have found that attaining the certification has been a great benefit to our business, we have been able to grow our business with new customers with this certification. I would highly recommend any company to aim for this certification as it will indeed improve their business and make them more competitive when chasing new business. Furthermore, the standard of work done with Pat has been outstanding also
We have been working with QSI for many years , they helped us achieve the ISO standard at the beginning ,  but now they help us maintain and enhance the system , Thomas has worked with IPP now for many years his advise is both practical and effective , we find the suggestions made both help us maintain the ISO certification but more importantly add benefit to the quality system and ultimately IPP work practices  as a result
We have been working with QSI for over 15 years and our business has greatly benefited from their knowledge and guidance.

They have fully revamped our Quality system and made it more understandable for our business needs.

Our Audits and daily tasks have been running smoothly, with this our business has saved countless hours to work on what we do best.

They always have great ideas and improvements on every visit.
I first met Pat McCarthy in June 1994 when he arrived to our office to perform an external audit for one of his clients. After the audit we had a discussion about the concept of ISO and we agreed it was the way forward.  A short time later we availed of the services of QSI and working together we installed BS EN ISO 1994.

We both agreed if this system is used properly within a company the return should be well justified.

27 years later and we are still compliant thanks to the great services of Pat & Thomas in QSI. I have no doubt our business would not have come to where it is today with a workforce of 49 from 6 in 1994.  I would like to endorse the fantastic service they provide and I hope our partnership will last for many a year to come.
Pat many thanks for helping us in preparing for the ISO 9001:2015 audit. Your prompt quick response to our initial enquiry was greatly appreciated.

Your knowledge was our pathway in successfully passing the audit.

The way you explained things clearly helped us identify gaps, your advice and assistance at each stage proved invaluable. We would highly recommend your excellent service

When ISO is successfully implemented, it will be so much more than just a certificate of compliance. It will drastically improve the performance of your company from top to bottom.
On behalf of the Management and Directors and Staff here at Master Engineering.

I just wanted to thank both QSI and you personally for assisting us in achieving the ISO: 9001:2015 & EN1090 Standards.  A special word of thanks to Daniel for his assistance , expertise and strategic alignment of the systems we put in place.

Daniel's expertise in both ISO & EN1090 Standards ensured that we maintained the momentum in achieving the Standards within 6 months of implementation.

We look forward to continuing to work with QSI and Daniel going forward to ensure than maintenance of our systems are implemented.

I will touch-base with you both soon to discuss our strategy going forward.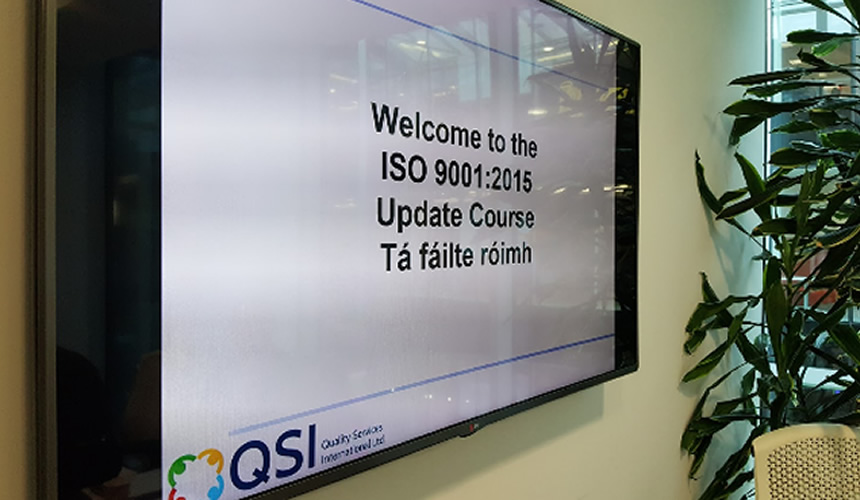 QSI and ISO 9001
Over the past 35 years QSI have been helping a variety of companies across many sectors to achieve certification to many different ISO 9001 standards with the core aim of these standards adopting the concept of Continuous Improvement.
Far from being incorrectly perceived as an unnecessary luxury, implementing ISO 9001 can be the driving force to help achieve real and lasting change in your business.
Dramatically increase profits
Slash costs
Turn customers, employees and suppliers into raving fans.
Get more information on the ISO 45001:2018 Foundation Course