The ideal course for food handlers, waiting / food service staff and those who wish to gain knowledge in food safety, hygiene and HACCP. Proving to be our most popular course which also includes information on allergen awareness. This course is mapped to Level 1 on The FSAI (Food Safety Authority of Ireland) training framework.
Next Courses –
25th March 2020 at 9a.m.
Any queries? Call 086 2635113  or email pat@qsi.ie 
 Cost: €50 P.P.  Purchase Online
Pre – Booking essential to guarantee your space on this course. A confirmation email will be sent within 24 hours of booking. Click 'Buy Now' and you will be directed to Paypal where you will have the option to pay by PayPal or Credit / Laser Card without having to set up a Paypal account.
Check out our Free Food Safety infographics here
TOPICS COVERED
LEARNING OBJECTIVES
FOR WHOM?
LOCATION & DATES
COURSE REVIEW
CERTIFICATION RECEIVED
PREVIOUS COURSE ATTENDEES
COURSE TUTOR
Introduction to Food Safety
Hazards – bacterial, chemical, physical and allergens
Food Safety Law
Contamination
Personal Hygiene
Pest Control
Cleaning and Disinfection
Allergens: Types, symptoms, controls: e.g. colour coding, segregation
There is a short quiz at the end of the course.
On completion of this course graduates will be able to:
Describe how food poisoning is caused
Discuss the importance on maintaining good personal hygiene when working in a food environment
Recall what bacteria need to grow and how we can control the growth of bacteria
Communicate the importance of colour coding and zoning in preventing cross contamination in a food environment
Contribute to the awareness of the 14 allergens and the importance of allergens controls in any food environment
Communicate to others the signs of pest infestation in a workplace and ways to prevent pest infestation
Demonstrate a knowledge of the seven HACCP principles and critical control points.
This is the ideal refresher course for anyone who is currently working in a food environment as a food handler, waiting staff / service staff.
Those who require familiarisation in modern Food Safety.
Those who wish to gain essential food safety knowledge prior to employment in the food industry.
Anyone who wishes to gain a qualification in Food Safety & HACCP.
Next Course -TBA Shortly
Blackwater House, Mallow Business Park, Co.Cork. Free parking. Click HERE for directions.
Nationwide and in-house options also available. Contact us for more details pat@qsi.ie
August 2017
The Level 1 Food Safety course orgainsed by Quality Services International was practical in delivery and focused on delivering key essential points useful to every day food preparation. Siobhain the tutor was engaging and enjoyable to listen to.
Thomas
On successful completion of this course you will be awarded QSI Certification – Level 1 Food Safety & HACCP. This course is mapped to Level 1 on The FSAI (Food Safety Authority of Ireland) training framework. This qualification is valid for 2 years.
Previous course attendees includes employees from the dairy and meat industry. Also, those working in care homes and colleges.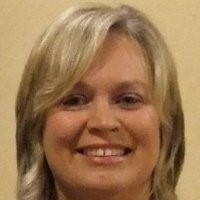 Siobhán Ní Laocha – Food Safety Auditor, Consultant and Trainer
Siobhán is a qualified Food Safety, Quality, Health & Safety auditor consultant and trainer with over 20 years experience in industry.
Siobhán has experience of developing and implementing successful management systems (ISO9000, OHSAS 18001, ISO22000 & BRC Global Food Standard) to achieve Certification with high profile companies across a range of industries from start ups to multi nationals to include food processing, food ingredients, engineering, electronics, clean room, food service and pharmaceutical.
She has completed HACCP management training and is highly knowledgeable in the area of Food Safety Legislation, she is a licensed trainer with the Environmental Health Association of Ireland (EHAI), delivers their Primary Course in Food Safety and has recently become a registered Trainer with the Food Safety Professionals Association.
Qualifications:
BSc in Food Science & Technology (UCC).
Higher Diploma in Health Safety & Welfare at work.
Certificate in Training & Development (Irish Institute for Training & Development).
ISO 9000 & OHSAS 18001 and ISO14001 lead auditor.
BRC Global Food Standard third party auditor.
Qualified Project Management Professional (PMP).
Graduate Member of IOSH (Grad IOSH).
Check out our Free Food Safety infographics here