An interactive 1 day course covering the principles of Food Safety, Hygiene & HACCP.
NEXT COURSE –  1st May
All taking place at Unit 4 Blackwater House, Mallow Business Park, Co.Cork. Free parking. Click HERE for directions.
Click 'Buy Now' and you will be directed to Paypal where you will have the option to pay by PayPal or Credit / Laser Card. Price includes: Tea/Coffee. course manual, exams fees and certification.
Check out our Free Food Safety infographics here
OBJECTIVES
FOR WHOM?
COURSE REVIEWS
COURSE FEES
FUNDING
LOCATION & DATES
QUALIFICATION RECEIVED
PREVIOUS COURSE ATTENDEES
COURSE TUTOR
Introduction to Food Safety
Microbiological Hazards
Food Contamination
HACCP from Food Delivery to Storage
HACCP from Food Preparation to Cooking Service & Service
Personal Hygiene
Food Premises & Equipment
Pest Control
Cleaning & Disinfection
Food Safety Law & Enforcement
There is a short exam at the end of the course.
The programme is relevant to personnel who require both familiarisation and a qualification in modern Food Safety & HACCP. Typical Learners may include new entrants to the food industry, food handlers & food workers. Also suited to anyone working in retail where food is handled.
August 2017 Course Attendee

I was delighted with the course, I learned a lot. Something else to put on my C.V for future reference.
Applicants may be entitled to funding by way of the Training Support Grant. For more information contact training@qsi.ie
NEXT COURSE – November 29th 9am – 5pm
Unit 4 Blackwater House, Mallow Business Park, Co.Cork. Free parking. Click HERE for directions.
Save your company with our nationwide and in-house options available.
Call now on 086 042 2343, email us on training@qsi.ie
On completion of this training programme you will be awarded EHAI Certification – Level 2 Primary Course in Food Safety. This qualification is valid for 5 years.
Previous course attendees includes employees from the dairy and meat industry. Also, those working in care homes and colleges.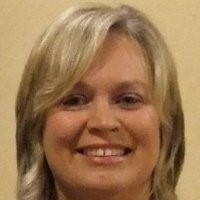 Siobhán Ní Laocha – Food Safety Auditor, Consultant and Trainer
Siobhán is a qualified Food Safety, Quality, Health & Safety auditor consultant and trainer with over 20 years experience in industry.
Siobhán has experience of developing and implementing successful management systems (ISO9000, OHSAS 18001, ISO22000 & BRC Global Food Standard) to achieve Certification with high profile companies across a range of industries from start ups to multi nationals to include food processing, food ingredients, engineering, electronics, clean room, food service and pharmaceutical.
She has completed HACCP management training and is highly knowledgeable in the area of Food Safety Legislation, she is a licensed trainer with the Environmental Health Association of Ireland (EHAI), delivers their Primary Course in Food Safety and has recently become a registered Trainer with the Food Safety Professionals Association.
Qualifications:
BSc in Food Science & Technology (UCC).
Higher Diploma in Health Safety & Welfare at work.
Certificate in Training & Development (Irish Institute for Training & Development).
ISO 9000 & OHSAS 18001 and ISO14001 lead auditor.
BRC Global Food Standard third party auditor.
Qualified Project Management Professional (PMP).
Graduate Member of IOSH (Grad IOSH).