Production Part Approval Process (PPAP) is applied in manufacturing organizations, to approve initial parts manufactured, for eventual introduction into their future production runs.
The purpose of PPAP is to determine if all customer engineering design record and specification requirements are properly understood and the manufacturing process has the capability to produce product consistently meeting these requirements during an actual production run at the quoted production rates.
Any queries? Call 086 2635113  or email pat@qsi.ie 
TOPICS COVERED
COURSE TUTOR
FOR WHOM?
CERTIFICATION RECEIVED
Describe the purpose of PPAP
Applying Advanced Production Quality Planning
Differentiate between the five PPAP levels 1-5 and the requirements of each level
Documenting the core PPAP tools for submission e.g. control plans, Flow diagrams, PFMEA, SPC and MSA
Competently apply all requirements of the PPAP elements
Understand PPAP approval stages and importance of Part submission warrant (PSW)
Understand process design change request within PPAP and when PDCR is required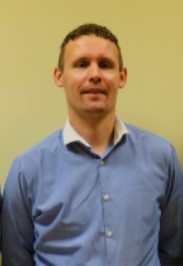 A Senior Quality Manager with 15+ years experience working in manufacturing, electronic, and automotive industries. Daniel holds a BSc (Hons) in Advanced Manufacturing Technology, Product Design and Development certification and a BEng in Electronic Engineering. Daniel has developed and lectures the QQI Level 6 Award in Quality Management Systems. This course is classroom based and online.
He implements standards with clients and focus on alignment of standard with business strategic planning to ensure benefits of standards and progression of business development are realized.Apply risk management strategy and continuous improvements structures within organizations. A certified Lead Auditor with experience in conducting internal audits, external audits and supplier audits in Europe, Taiwan & China.
Daniel provides consultancy in the following areas:
– ISO 9001, ISO 14001, ISO 18001 and TS 16949.
– Lean & 5S
– Six sigma
– QC Tools
If you would like to read some of Daniel's articles you will find them in our news section here.  Daniel's philosophy is quite simple – "Never stop improving. Never stop doing something new. Make it your goal to be better each and every day, in some small way".
Engineers, technicians, supply chain employees that are involved in the Production Part Approval Process (PPAP) activities, i.e. manufacturing, engineering, sales, service, quality, etc.
Professionals that are working to IATF TS16949 Quality Management System.
TS16949 Internal auditors and persons requiring refresher on PPAP elements.
Professionals from any other industry type that are interested in implementing controls associated with PPAP i.e. Pharma and medical.
On successful completion of this course you will be awarded QSI Certification – Production Part Approval Process (PPAP).